Join both Jan Knikker and Sanne van der Burgh on June 22 in Sudbury, Canada for the OAA - Ontario Association of Architects - 2023 conference, where they will provide 2 complementary perspectives of MVRDV's take to "Designing for Dignity".
Taking the example of the city of Rotterdam, Jan will dive into how urban regeneration can be a core characteristic to the successful transformation of cities into future-proof ones. In his lecture, he will address topics such as densification, climate resilience or the use of parametric data software to illustrate how architects can provide support for large-scale resilient urban transformation.
Sanne's lecture will highlight how MVRDV uses both design and technology to address the global climate urgencies. With examples from MVRDV's research and development group, MVRDV NEXT, she will delve into how implementing carbon into design narratives, applying circular design principles and integrating computational tools and workflows into the design process can be impactful strategies to steer architect's impact on the construction process.
The OAA 2023 conference takes place from June 21 to 23 and gathers experts from around the globe to examine and discuss the imperative of respecting the land and planning for several generations all while creating safe housing, healthy spaces and inspiring projects. This conference is organized by the Ontario Association of Architects, an organization founded in 1889 and dedicated to the promotion and development of knowledge, skill and proficiency of its members as well as the administering of the Architects Act of the Government of Ontario, to serve and protect public interest.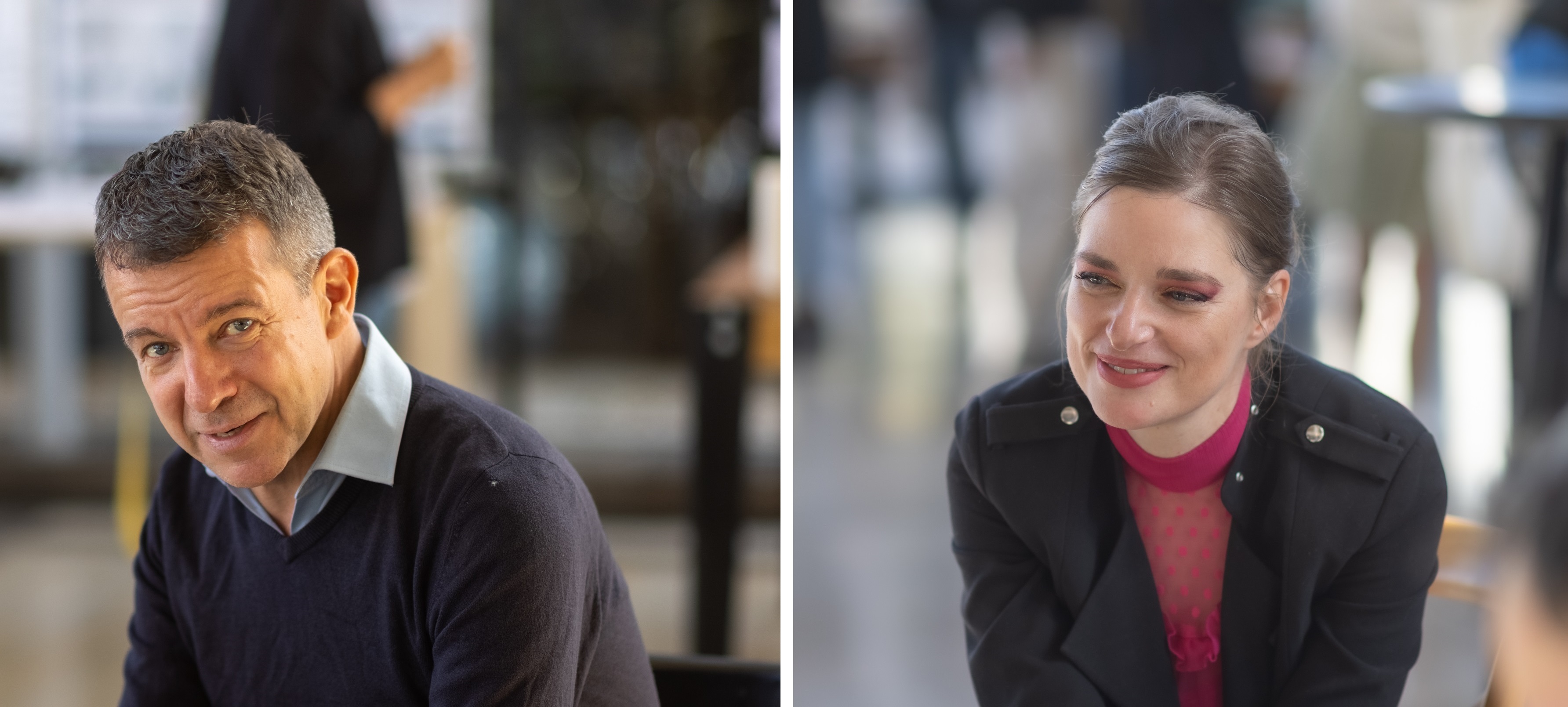 Partner and Director of Strategy at MVRDV, Jan Knikker joined MVRDV in 2008. Prior to this, Knikker shaped OMA's public image for nearly a decade, after having first began his career as a journalist. As Partner and Director of Strategy at MVRDV, Knikker drives Business Development and Public Relations efforts, spearheading a large and dynamic studio that also includes the office's visualization capacity. He further leads the office's branding efforts, and MVRDV's expansion into new regions and typologies, by supporting the office's ambition to generate solutions to global challenges through a multifaceted approach to architecture, urbanism, and computing.
Associate Director, head of MVRDV NEXT and Climate team and Architect Sanne van der Burgh leads multiple teams within MVRDV, realizing projects of various scales, phases, and across several continents. Van der Burgh played an integral role in high profile MVRDV projects including the Museum Boijmans Van Beuningen Depot, the refurbishment of the Lyon Part Dieu shopping center, and a visionary project for revitalizing New Delhi's sanitation and infrastructure: Barapullah Springs. Van der Burgh is a versatile architect with demonstrated design achievements. In 2019, Architizer named her as one of 25 young architects to watch. In 2021, she was the winner of the Female Frontier Awards, organized by World Architecture News. She won the category "Innovation in Architecture". Van der Burgh regularly appears in lectures and jury's worldwide.
Date & time: June 22, 14.00 (ET).
Location: Laurentian University, Sudbury, Canada.
More information on the conference here.