On June 20, MVRDV founding partner Jacob van Rijs will give a lecture in Wuhan, part of the 70-year anniversary of The Architectural Design & Research Institute of Zhejiang University. This lecture being part of the opening ceremony of the UAD Exhibition, Jacob will delve into how the Wuhan Library is a key example of MVRDV's practice in which acknowledging surroundings not only inspires but initiates the implementation of new dynamics. Moreover, using projects such as the Shenzhen Women and Children Center or Tainan Spring, Jacob will develop MVRDV's take on urban regeneration and how in doing so, industrial heritage can be celebrated.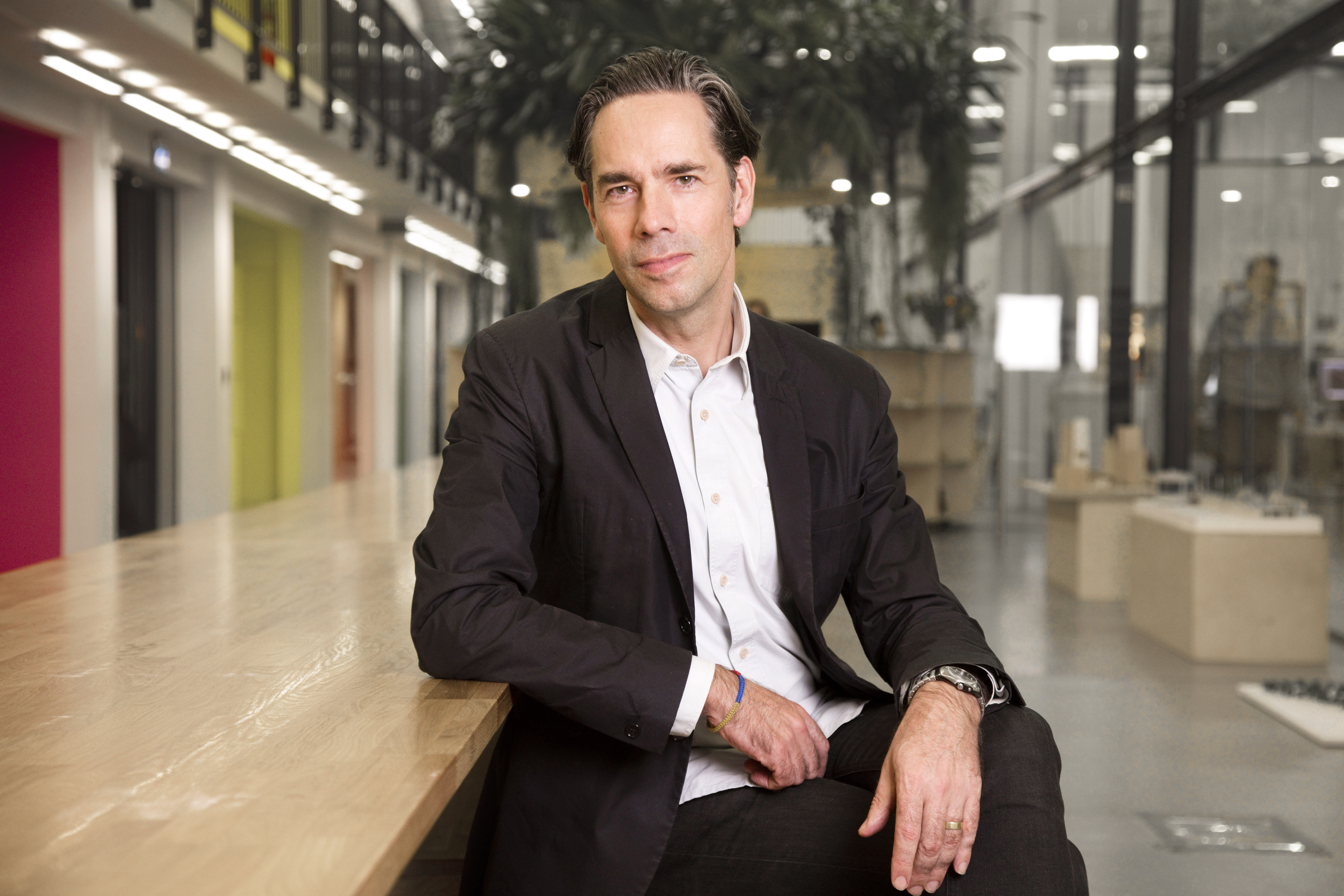 The 'VR' of MVRDV, founding partner and principal architect Jacob van Rijs (Amsterdam, NL - 1964) is renowned for his dedication to bold concepts combining daring ideas with a humane and user-friendly approach. Van Rijs has developed this approach over the past 30 years in practice, leading to a wide range of the office's most notable projects, from cultural and civic buildings to transformations, and from residential buildings and social housing to interiors. As a testament to his strong leadership skills, Van Rijs led a rapidly growing MVRDV office through the financial crisis, and successfully led the firm into a new era as Managing Director from 2016 to 2018.
During this time, the office expanded to many times its previous size, achieving recognition numerous times in industry awards. Current projects that Van Rijs is leading include high-rise projects such as the Modernist and the Sax, in Rotterdam, and the Pixel in Abu Dhabi. Van Rijs works extensively in Germany, where his projects include WERK12 in Munich, which was named the best new building in Germany when it won the DAM Preis in 2021. Van Rijs combines this practice with a position as Professor of Architectural Design at the Technical University of Berlin, Germany. In addition to academics, Van Rijs is also engaged in the profession on a broader scale, in juror assignments, and board memberships, including the Dutch Trade and Investment Board.
Date & time : June 20 - 16.20 (GMT+8).
Location : Tan Hua Lin, Wu Chang Qu, Wu Han Shi, China.