What makes MVRDV a Rotterdam success?
Join Sanne van Manen on June 12th for a presentation on MVRDV's DNA, part of the Jubilee 70th Anniversary of Platform Communicatie Rotterdam. Sanne will explain how MVRDV's identity has grown over the last 30 years to become a renowned international office, while still keeping its Rotterdam roots at heart. Her presentation will dive into how the innovative Rotterdam spirit guides our work, resulting in creative projects which offer new experiences of the city such as the experimental Stairs to Kriterion, the mixed-used Markthal and the unique public Depot Boijmans Van Beuningen!
The PCR, Platform Communicatie Rotterdam, is an association for communication and marketing professionals living and/or working in Rotterdam. Formally called the Publicity Club Rotterdam, the organisation was created in 1953, making it the oldest communication club in the Netherlands. As the club celebrates its 70th anniversary, PCR has organised the Rotterdams Merkenfestival, an event gathering speakers from Rotterdam's top brands to discuss the keys to successful branding.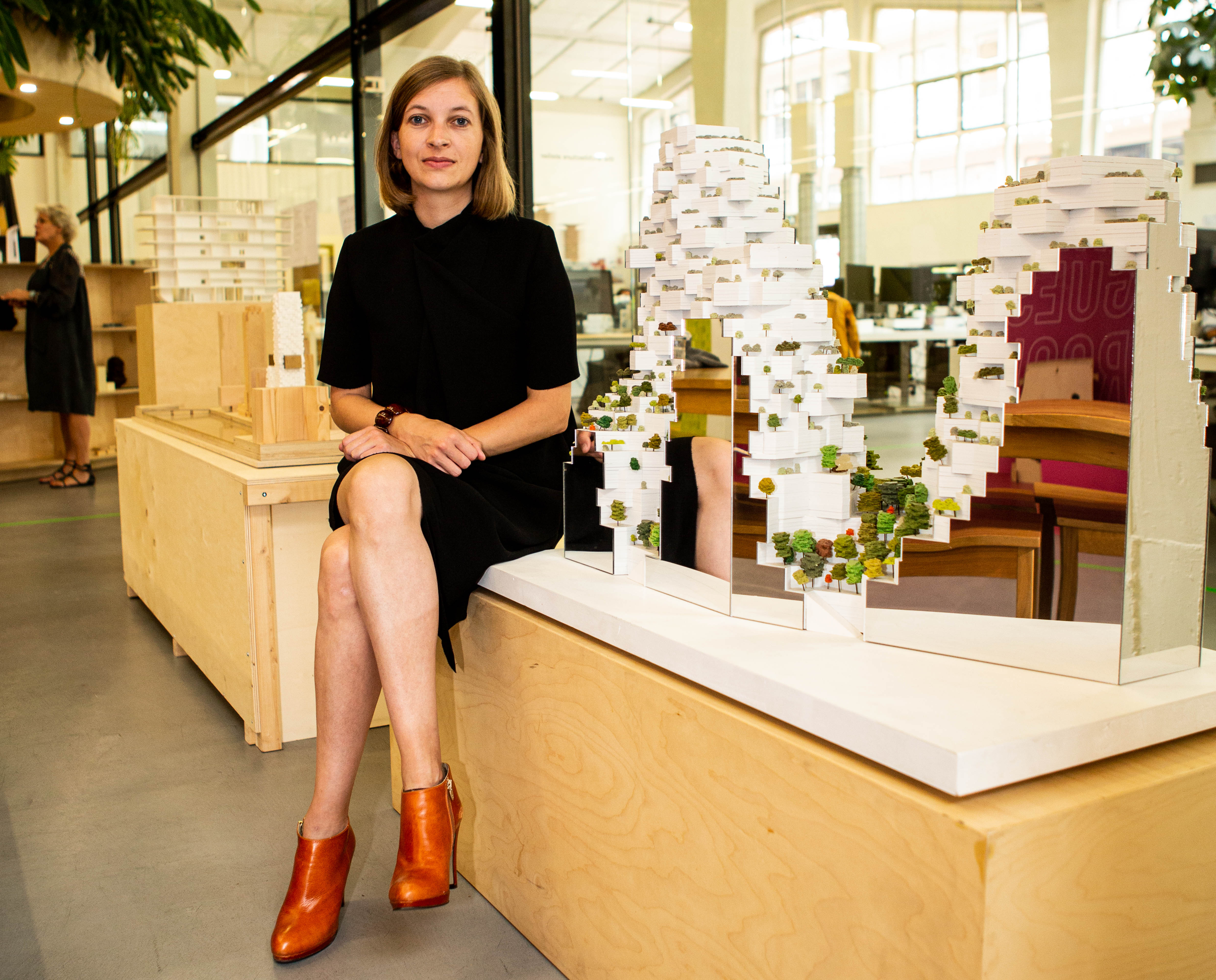 Associate, and Architect, Sanne van Manen (NL) leads multiple teams within Studio 8 designing and developing large inner city projects in the Netherlands and abroad. Van Manen was integral to the successful acquisition of MVRDV's celebrated Valley project in Amsterdam, expressive, and green mixed-use residential towers, as well as the Grotius Towers, and Jaarbeurs in Utrecht, a sustainable master plan development drawing the inner city into connection with outlying areas.
Date: June 12. 14.00 (CET).
Location: Theater Walhalla, Sumatraweg 9, 3072 ZR Rotterdam, Netherlands.
You can register to the event here.