How can architecture connect people? How can design respond to global challenges? How does technology influence the way we work and design? Partner Jan Knikker and Head of NEXT Sanne van der Burgh will explain the conceptual, data driven and computational aspects of the work of one of the world's most innovative architecture firms. In their talk, they will cover the way MVRDV approaches the design process, from concept to execution, with a focus on sustainability and design technology.
Rather than demolishing and rebuilding, sustainable transformations take advantage of existing structures in different areas. We want to refresh the buildings while maximizing the potential of the spaces between. An example of this is the innovative use of rooftops, which be a solution for the scarcity of space in the city and how it can help to prevent the city from expanding outwards into rural areas. Computational workflows and new technologies can help to rationalise design and speed-up processes in order to make projects that are more efficient, green and adaptable in the face of change.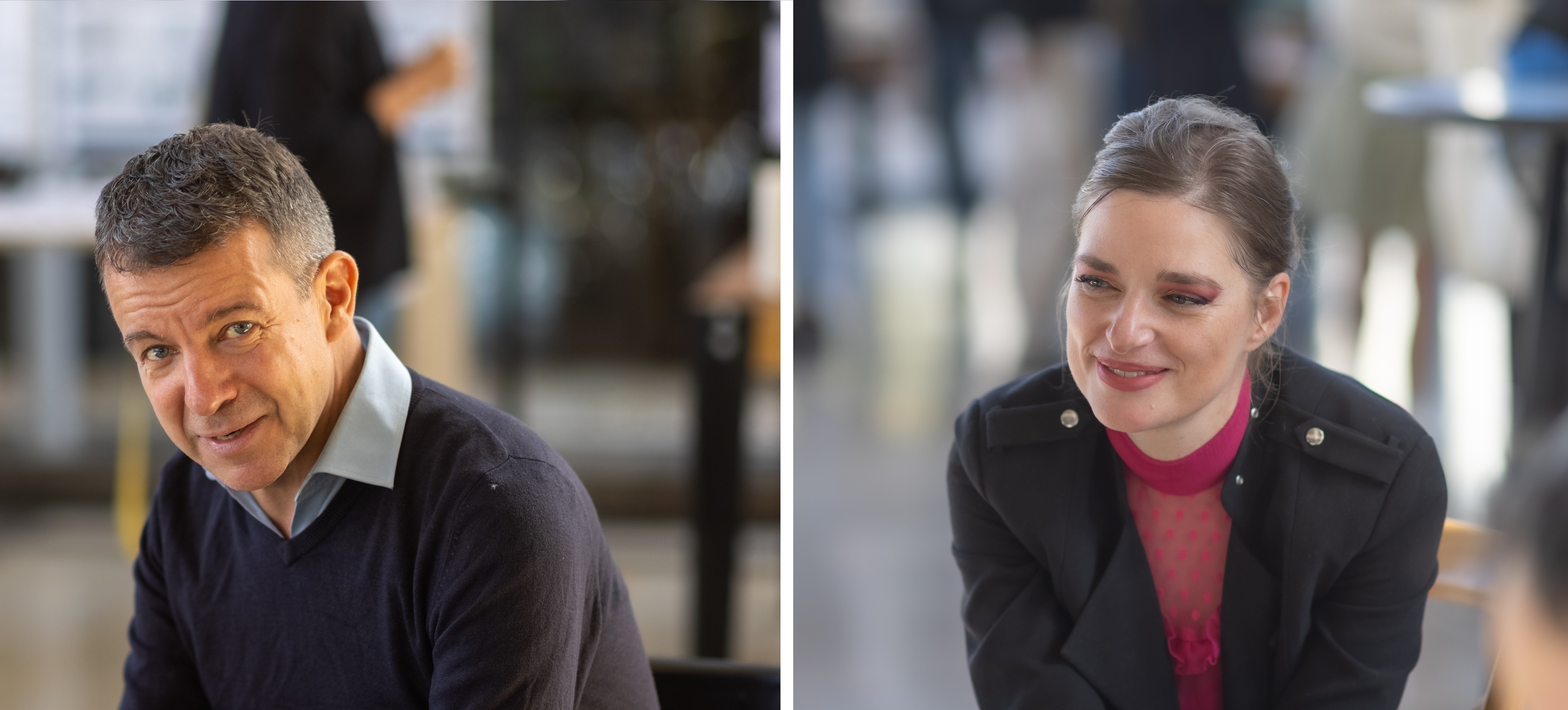 Jan Knikker & Sanne van der Burgh
As Partner and Director of Strategy at MVRDV, Knikker drives Business Development and Public Relations efforts, spearheading a large and dynamic studio that also includes the office's visualization capacity. He further leads the office's branding efforts, and MVRDV's expansion into new regions and typologies, by supporting the office's ambition to generate solutions to global challenges through a multifaceted approach to architecture, urbanism, and computing.
Associate Director, head of MVRDV NEXT and Architect Sanne van der Burgh leads multiple teams within MVRDV, realizing projects of various scales, phases, and across several continents. Sanne played an integral role in high profile MVRDV projects including the Museum Boijmans Van Beuningen Depot, the refurbishment of the Lyon Part Dieu shopping center, and a visionary project for revitalizing New Delhi's sanitation and infrastructure: Barapullah Springs. Sanne is a versatile architect with demonstrated design achievements.
Bezalel Academy of Arts and Design is a public college of design and art located in Jerusalem. Bezalel is Israel's oldest institution of higher education and is considered the most prestigious art school in the country.
Date & time: March 30 – 18:00 (GMT+2).
Location: Bezalel Academy of Arts and Design, Jerusalem, Israel.
Find more information on how to join the lecture here.