Pushing the limits of our discipline to create ''innovative, social, green, realistic and remarkable architecture for a changing world'' has always been a driving philosophy at MVRDV.
On March 14, Christine Sohar will attend the 2023 Architectural Seminar organized by Hagemeister in Nottuln, Germany. ''Thinking architecture differently'' will be the leading subject of discussion for the attendees of this event. The theme will be adressed taking into account how building must be performed in the growing field of tension between climate, resources, economic efficiency as well as building culture and aesthetics.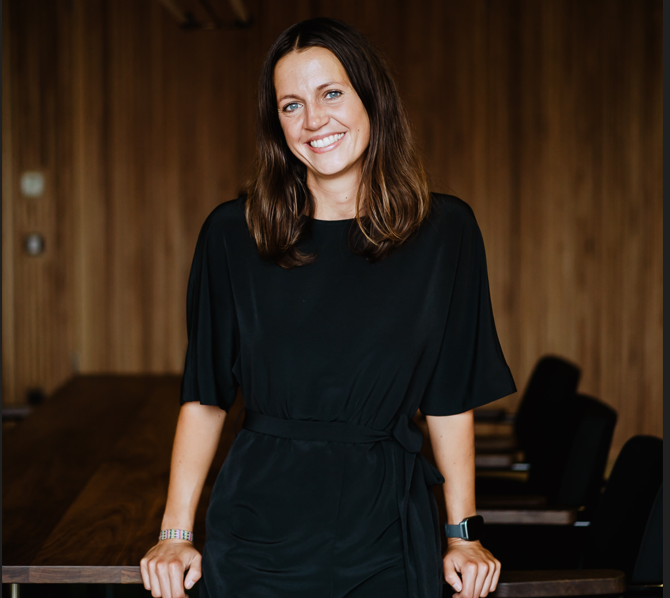 Christine Sohar joined MVRDV in 2016 and has been a senior project leader since 2021. She studied architecture at the Delft University of Technology and at the Technical University of Graz, where she graduated with a Diplom Ingenieur degree. After her graduation, which focused on the topic of usage of public space in Hong Kong, she moved to China to join Büro Ole Scheeren, with a focus mainly on mixed-use and high-rise developments. At MVRDV, she has worked on the concept and design development of various projects, mainly in German speaking countries. She has been responsible for developing the The Milestone, a mixed-use office project in Esslingen, and is involved in MVRDV's projects in Mannheim, which includes the competition-winning design of Traumhaus, a diverse single-family housing quarter, the "Home" housing development, and the Traumhaus Spuren development.
This seminar is organized by Hagemeister and has been recognized as a professional training event by the German Chambers of Architects for years. More than 400 participating architects will follow the lectures of 4 speakers daily for 2 days.
Christine will demonstrate, using some key German projects such as the Fuggerei 500 Pavilion, Traumhaus or Esslingen, how current social, sustainability and innovation issues are integrated holistically in MVRDV design process.
Date & Time : March 14 - 11:15 (ECT).
Location : 48301, Buxtrup 3, Nottuln – Germany.
More information here.