Reuse is vitally necessary to move towards a sustainable future. For MVRDV, reuse can be addressed in a variety of ways, whether it be by transforming existing buildings for new uses, using recycled materials, reprogramming urban areas or even by designing new building for a better facilitation of reuse in the future. Some of MVRDV signature projects were born from reuse concepts : Concordia Design in Wrocław, Seoullo 7017, Stedelijk Museum Schiedam, Tainan Spring, WERK12 ....
On Tuesday February 21, Jan Knikker will attend the second edition of the webinar series "Baltimore + Rotterdam: Designing Cities''. Architects, designers and researchers from both sister cities are invited to share around the theme of Infrastructure as a Barrier: The scar that divides communities and breaks the very heart of the city.
The event series consist of four round tables during which "How do architects design spaces for people?" is discussed together with the audience. Designs valuing infrastructures, cities, public spaces, communities, and individuals will be explored, with specific theme for each webinar.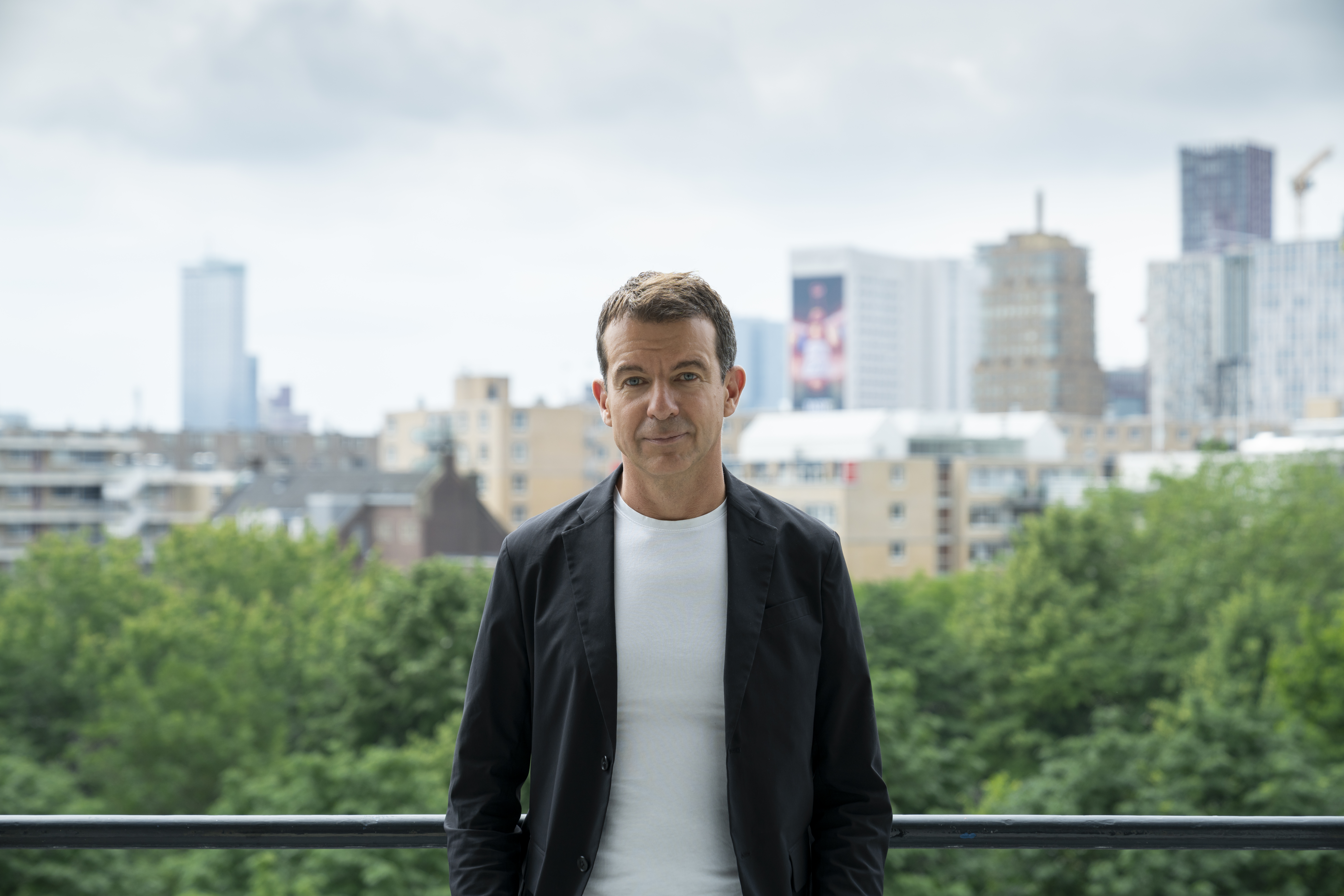 Partner and Director of Strategy at MVRDV, Jan Knikker (Bad Soden Taunus, DE - 1972) joined MVRDV in 2008. Prior to this, Knikker shaped OMA's public image for nearly a decade, after having first began his career as a journalist. As Partner and Director of Strategy at MVRDV, Knikker drives Business Development and Public Relations efforts, spearheading a large and dynamic studio that also includes the office's visualization capacity. He further leads the office's branding efforts, and MVRDV's expansion into new regions and typologies, by supporting the office's ambition to generate solutions to global challenges through a multifaceted approach to architecture, urbanism, and computing.
Jan will participate to the second webinar of the series which theme is Collective Reuse: The Art of Reuse through Community Participation. The discussion will be based on the exploration of the role of adaptive reuse in the urban environment, with a focus on repurposing to (re)define urban contexts. ''Adaptive Reuse is the use of buildings and materials for purposes other than originally intended. Although adaptive reuse has a long tradition in arts and crafts, more recently environmental awareness and design for sustainability have revitalized the role of a trash-to-treasures approach, providing a wide array of contemporary urban design which is an important part of today's city sustainability''. The session will delve into the roles of adaptive reuse in the urban environment and insights from both Baltimore and Rotterdam industry professionals will be shared.