MVRDV was tasked with rethinking the façade designs for new Bvlgari stores, adding a contemporary touch to their classic image. The Italian brand has stood for glamour and creativity for more than a century, inspired by the timeless beauty of Roman art. Taking this heritage as a starting point, MVRDV's designs took inspiration from the portals and distinctive cornices on Bvlagri's very first store in Rome. Associate Direction Aser Giménez Ortega is going to speak about designing for great fashion brands at the YAC Academy in Bologna on November 18.
Associate Director, and Architect, Aser Giménez-Ortega, oversees the work of design teams in MVRDV's Studio Public. Having joined MVRDV in 2007 after working as an architect and urban designer in Spain, Brazil, and elsewhere in the Netherlands, he has extensive experience leading projects of various scales and phases, ranging from masterplans to interior design and from concept to construction. Aser has played an integral role in the conceptualization, realization and management of Oslo's DNB bank headquarters, as well as Shanghai's Hongqiao CBD. Both of these are exemplary, green and sustainable projects realized within an expedient construction process.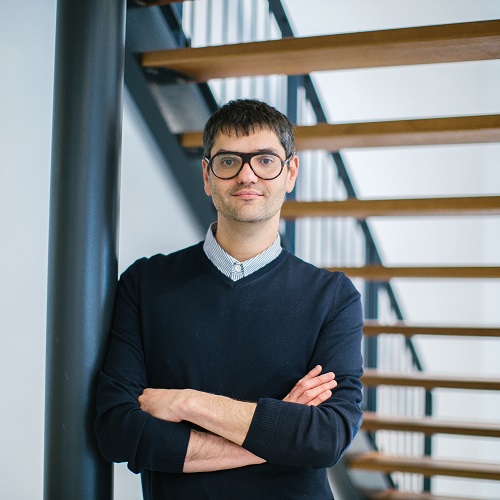 Aser was also integral to the transformation of a former concrete factory into Roskilde Festival Folk High School, as well as The Vertical Village research in collaboration with The Why Factory. His design work also extends into interiors and retail with celebrated projects in both Europe and in Asia, such as the façade for the BVLGARI flagship store in Kuala Lumpur, Malaysia, and a temporary Dolce & Gabbana store in Paris. Outside his work at the office, he lectures regularly and conducts workshops with architectural students at various institutions in The Hague, Oslo, Istanbul, Lisbon, Jerusalem, and Plovdiv. His own academic background is equally international, having studied at Eindhoven Technical University, in the Netherlands and Universidad Politécnica de Valencia, Spain.
This lecture is a part of the Architecture & Fashion course at the YAC Academy in Bologna. This course deals with designing for great fashion brands to convey their brand identity or to make fashion statements through architecture and design. Aser will give a guest lecture for this course. This is a private event for students.
Date and time: November 18, 2021. 16:00 (CET).
Location: YAC Academy Bologna.