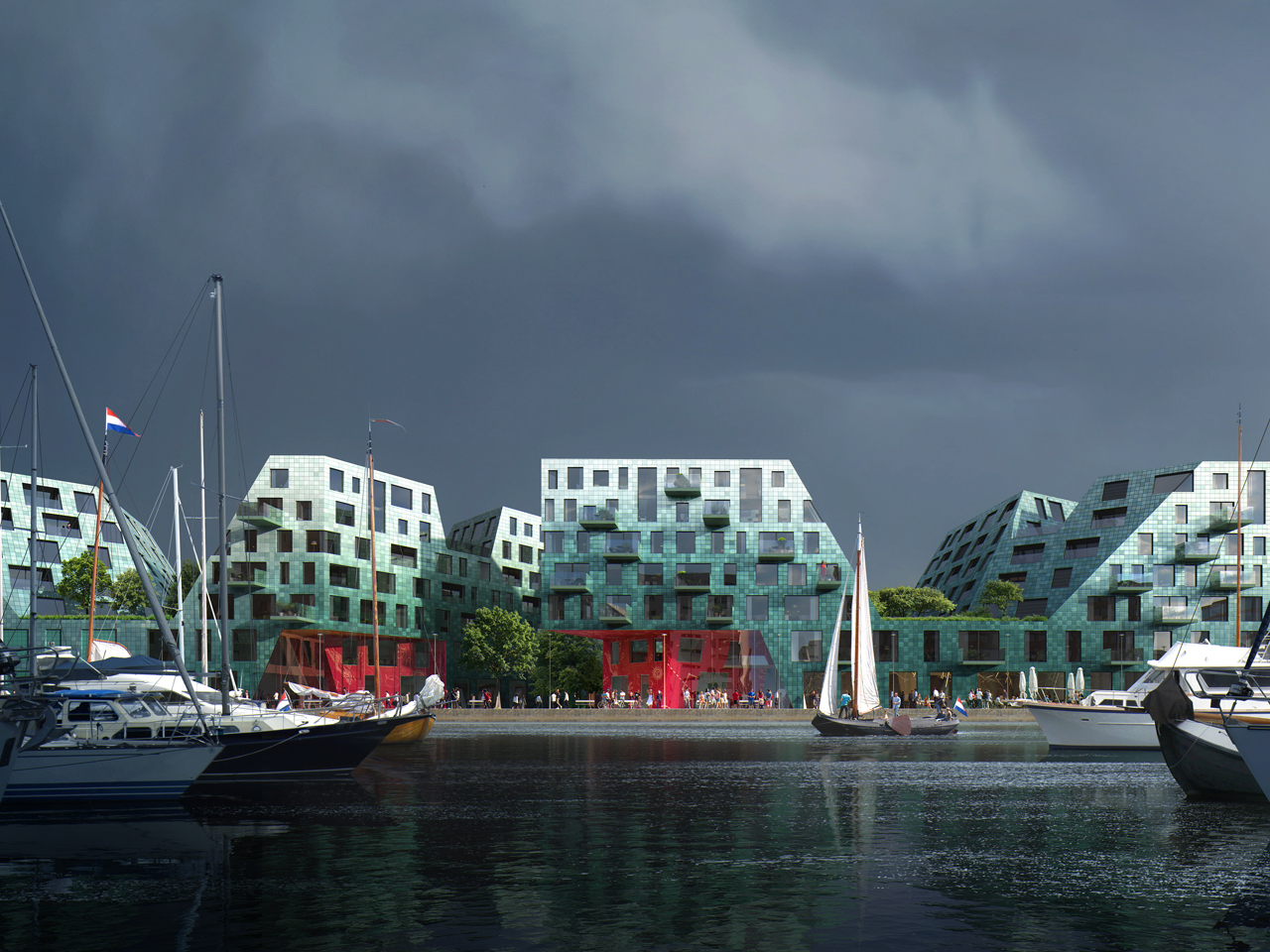 MVRDV designs for IJburg Agora on view at the Amsterdam Architecture Center exhibition
The Amsterdam Architecture Center presents an exhibition of four competition entries - Neutelings Riedijk, SeARCH, MVRDV and Orange Architects - for the prominent port of IJburg.
The brief for Lot 42A was to realize a powerful compositional whole with a convincing identity. The level of the entries were highly competitive and all submissions showed an integrated approach, in which an (urban development) expertise, programmatic and social aspects relate to each other, with the aim of adding something special to IJburg and Amsterdam.
The exhibition runs until 31 December 2017 and you can find out further information via this link here
*site in Dutch