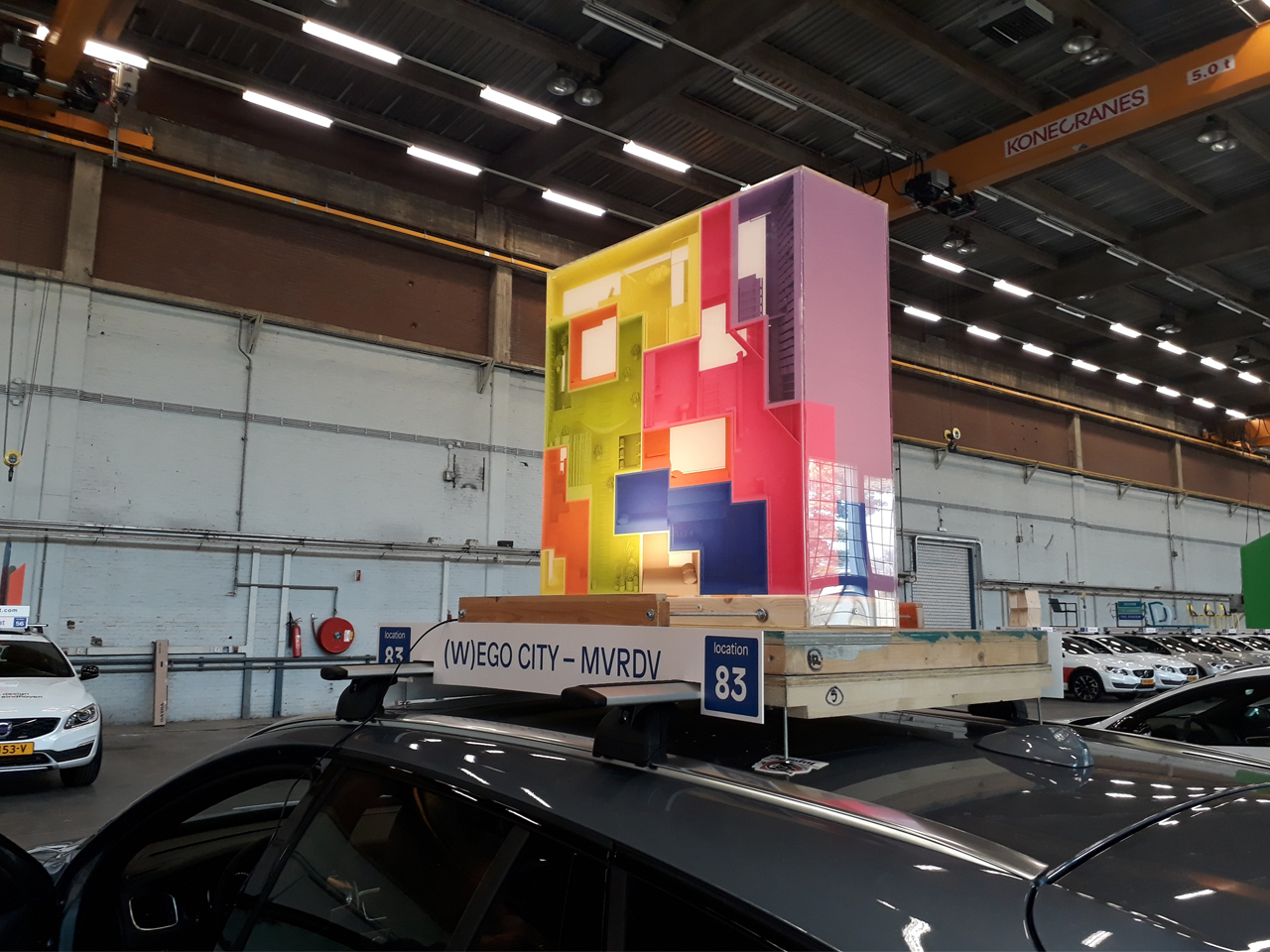 (W)ego and Volvo DesignRide at Dutch Design Week
The Volvo Design Rides offer a unique opportunity for Dutch Design Week participants to create design objects to adorn 35 of the latest Volvos. One of the 30 Volvo design rides bringing visitors to locations across Dutch Design Week will have a model of MVRDV and The Why Factory's (W)ego on top of it.
The scale model has been rendered and printed onto an aquarium box light inside resulting in a mobile, illuminated (W)ego Lamp.
Location: Various during Dutch Design Week
More information here